Lead to Succeed
Why lead to succeed?
How can health and Safety result in business success?
A leader can influence others to change their ways, to have a vision of health and safety beyond the every day, to want a change in the culture of a company.  Leading for Health and Safety is different from Managing Health and Safety in as much as it is your actions that are followed.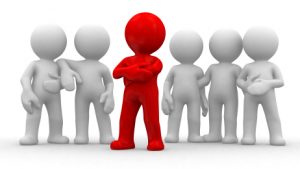 Psychologist Kurt Lewin first catagorised three leadership styles:  Authoritarian or Autocratic, Participative or Directive and Delegative or Laissez Faire.  A good leader will change from one type to another depending on the group or individual who is being addressed.
Authoritarian
Are you the type of leader that likes to make all the decisions without input from other employees?  If so you will be expected to give clear and direct instructions that are unambiguous, for example if a new employee joins your company you will want to be clear in what you expect from them in their role and how they will fit into the organisational model.  If you have an employee that is put in a new situation or given more responsibility you will want that person to understand exactly what it is you want from them to fulfill their duty.
Participative
A leader who has greater interaction with his team of employees will have a more democratic approach whilst maintaining overall accountability for that workforce.  This type of leadership is most useful when a team knows their job well and can be left alone to be productive.  The input from a Participative Leader will be one of coaching the team to ensure that tasks are completed appropriately.
Delegative
Workers are given free reign, it is the employees, with trusted management that makes the decisions whilst the leader maintains overall responsibility.  Delegative leadership style is most appropriate where workers know more about the job than others or where the leader may need to be elsewhere.  A Delegative Leader may decide to outsource Health and Safety advice to a Competent Person.
Developing Leadership Skills
Developing leadership skills in an individual can be broken down into three main parts:
Improving Staff Self Esteem

Ask individuals for opinions on tasks or processes
Use names often, let them know they are more than just a unit of production
Make staff feel important

Becoming a Good Listener

Listen for key words when talking to colleagues
Be enthusiastic about the topic of conversation
Avoid distractions
Remove any biased opinion on personality

Adopt A Motivational Technique

Be enthusiastic (if you can't sell your belief then no one is likely to buy in)
Be interested in your employees
Set goals that will help employees achieve their potential
Find out what your workers like and dislike
Praise them regularly for good work, this is a proven motivator the world over
Let them know when they are doing a good job
Arguing a point with employees implies that the worker is doing something wrong, take a more relaxed view of consultation

Successful Leaders
If you choose any successful leader on any level of turnover, they will have a similar view on how to utilise employees as assets to the company.
Challenge Employees to reach goals

This will challenge them and you to be better at what you do
Step outside the comfort zone, give workers the chance to prove they can step up to the next level
Be constructive and focus on how they can improve

Empower With the tools to reach these goals

This will boost employees confidence and self belief
giving a worker some autonomy over the job they do will encourage trust and respect
Whatever their role in your company, treat them like adults
Praise workers for doing a good job

Coach them on how to reach the goals

Accept that Rome was not built in a day and accept gradual improvement
Set out what you want with actions – lead by example
Provide workers with regular feedback, deliver it promptly for maximum effect
Feedback should be realistic – don't expect massive changes, if positive change comes quickly, that is a bonus
Specific points of good and bad leadership, but be able to give examples where this is the case.
Give practical suggestions on how improvements can be made
Successful leaders do not focus on the person who is responsible for an issue.
In Summary
Challenges should be set based on an individuals role and competency with the idea to improve each individual to a level that helps aid production.  Set goals that are achievable, even if that requires some discussion one on one or as part of a team, use the three types of leadership styles appropriately.  Know your model for success and guide your employees along that model, do not treat employees differently based on performance.
If time is limited, be Authoritative.
If the team knows their job and are highly motivated, be Participiative
When a leader wants a team to take ownership of a project, be Delegative.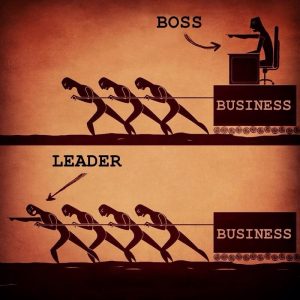 It is not the aim of a good leader to ensure that no one achieves more than them, but to ensure that highly skilled and motivated workers are enthusiastic about the job they do and want to achieve more to help the business succeed.  Know your people, what they want from work, what they want from routine, what challenges they would like to see and what they like and dislike about the job.
Be enthusiastic, smile, be happy and encourage enjoyment.